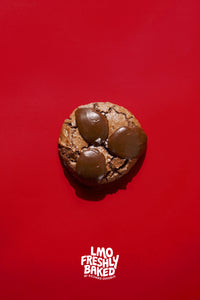 45 grams/piece
An LMO creation and hybrid between a cookie and a Chocolate brownie and amberlicious for sure!
The Brookie is made with 70% dark bitter chocolate, cacao powder, cage-free eggs, organic flour, French butter, icing sugar and Maldon sea salt.
Pick up location: Amber/SOMM Reception, 7/F, The Landmark Mandarin Oriental
Orders must be placed 48 hours before the pick-up time.
Minimum requirements for online orders:
Quantity of a single item ≧ 20 for pastry items
Please present your order confirmation email to redeem the products. Should you have any concern about food allergy, please call +852 2132 0066 for more details.  
Terms and Conditions apply.